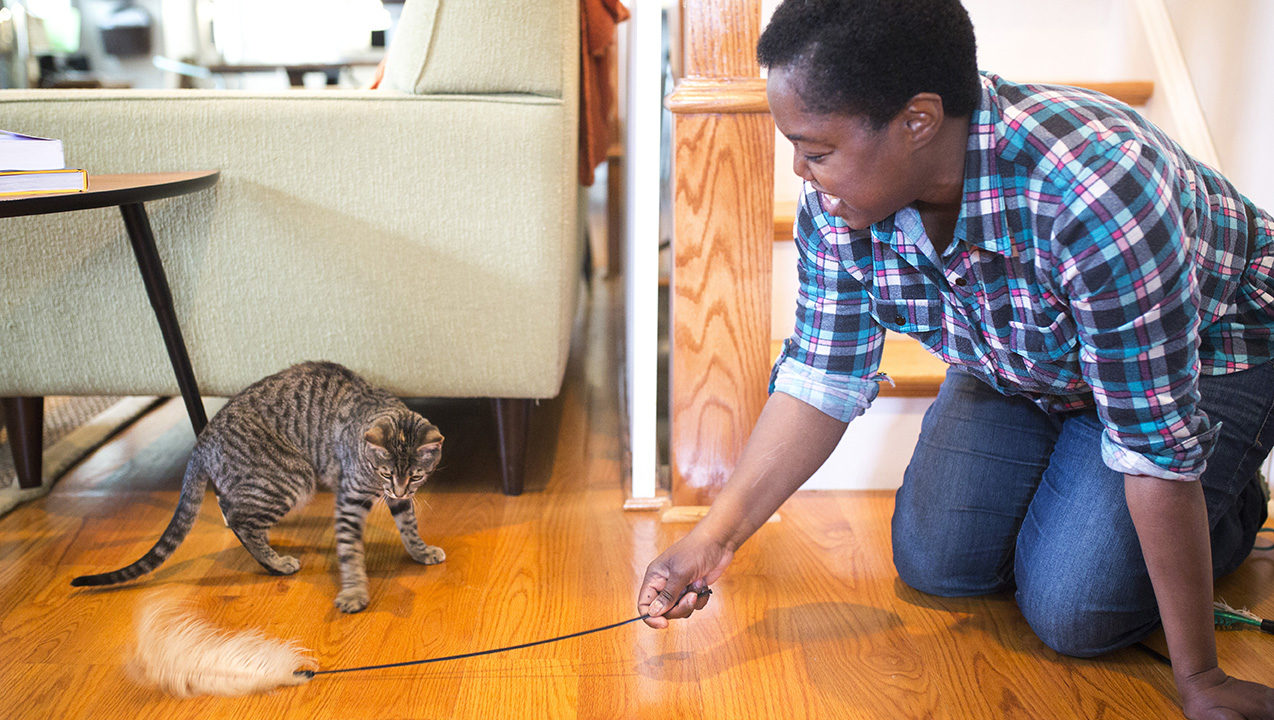 PET SITTING SERVICES
While most of us wish we could always have our pets with us, it isn't always an option. Kenneling dogs is a thing of the past, and most pets are at their happiest remaining in their own familiar, comfortable environment. Hiring a professionally trained, in-your-home pet sitter is the ideal way to keep stress levels low with the added benefit of having your home look and be occupied.
Queenie's Pets'® caregivers are your pets' surrogate family and your most trusted resource when you need to travel. We can visit your pets as many times each day as you need, and we'll also spend the night to keep everyone safe and sound around the clock.
Queenie's Pets® pet sitting services have a structured outline, but the details are customized to the needs of your furry, scaly, or feathery family members to ensure that we are meeting – and even exceeding – their needs in your absence.
SERVICES & RATES
All prices are subject to change. Clients are alerted to changes via email and our monthly newsletter. Pricing based on one animal, unless otherwise noted.
PRICING PER VISIT
30 MIN / 60 MIN

CAT AND SMALL ANIMAL VISITS
Mon-Fri 8am-5pm
Weekends 8am-5pm
Feeding, scooping, and playing for 30 min, up to two animals/cages. Each additional animal $5.
OVERNIGHT VISITS
8pm-8am
A walk upon arrival, lots of cuddling, a potty break before bed, a sleepover party, plus feeding and a walk in the morning
.
HOLIDAY VISITS
Add $10 to the rates above Holiday rates apply to the following holidays plus three days before and after the actual holiday: New Year's Day, Valentine's Day, Easter, Memorial Day, Independence Day, Labor Day, Thanksgiving, Christmas.
All dogs in the Queenie's family must be seen on a recurring basis. This can mean our minimum of once per month, or as many recurring visits per week as needed. At this time, we cannot accept clients using our services on an ad-hoc basis. Please see our FAQ's page to understand more behind this policy.
A minimum of two days' notice is requested for all visits booked 8am- 5pm, but you may book as far in advance as you'd like; five days' notice is requested for visits after 5pm.
Weekend visits are booked on an as-needed basis, as far in advance as you'd like or, ideally, with five days' notice.
Visits booked outside of our requested booking windows can be accommodated, pending staff availability, for an additional $10 charge per visit. Same-day requests are charged at $13 additional and $15 additional on holidays.