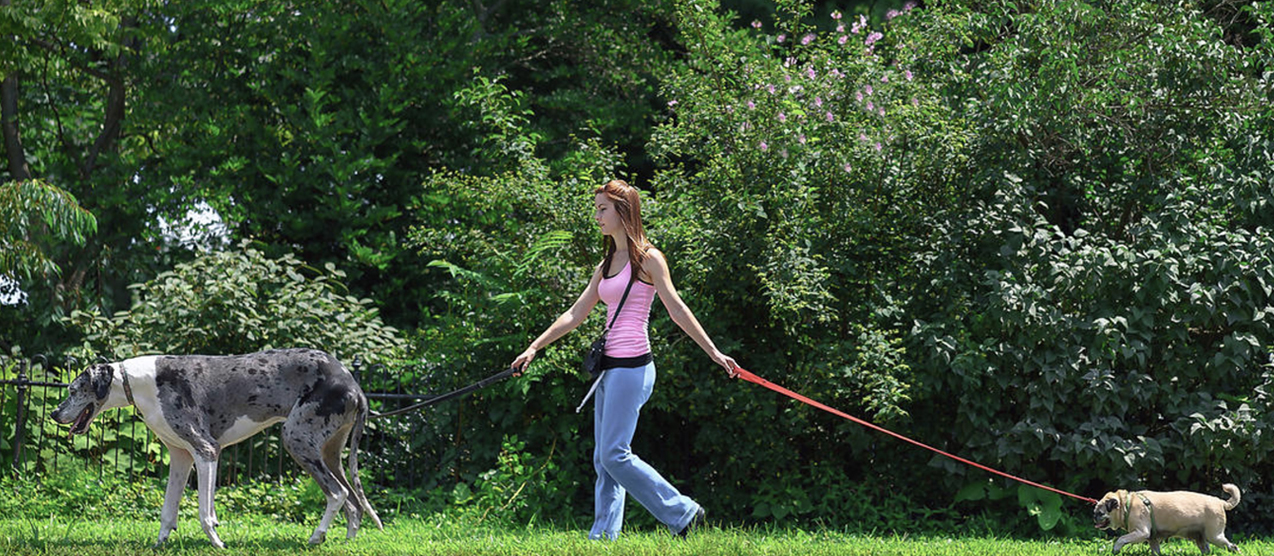 WEEKDAY DOG WALKING
Whether your dogs need a long hike or a pop-out into the yard, we'll meet their needs. We'll let them handle business, tire them out, even feed & administer medication – and you can relax knowing they're in the best hands and enjoying their day! Private and Social visits available, whether five days a week or on an as-needed basis.
SERVICES & RATES
All prices are subject to change. Clients are alerted to changes via email and our monthly newsletter. Pricing based on one animal, unless otherwise noted.
PRICING PER VISIT
30 MIN / 60 MIN
SOCIAL WALKS
Mon-Fri 8am-5pm
Evenings (5pm-8pm) & Weekends
Your dog may be walked with up to three other dogs.
Additional dogs in same household, $5 each.
PRIVATE WALKS
Mon-Fri (8-11:30am, 2:30-5pm)
Evenings (5pm-8pm) & Weekends
Special attention for pets that need one-on-one care. 
All dogs in the Queenie's family must be seen on a recurring basis. This can mean our minimum of once per month, or as many recurring visits per week as needed. At this time, we cannot accept clients using our services on an ad-hoc basis. Please see our FAQ's page to understand more behind this policy.
A minimum of two days' notice is requested for all visits booked 8am- 5pm, but you may book as far in advance as you'd like; five days' notice is requested for visits after 5pm.
Weekend visits are booked on an as-needed basis, as far in advance as you'd like or, ideally, with five days' notice.
Visits booked outside of our requested booking windows can be accommodated, pending staff availability, for an additional $10 charge per visit. Same-day requests are charged at $13 additional and $15 additional on holidays.